In the next few weeks many yachts will be departing for long weekends and extended breaks - the season is hotting up!
This is the most important time to be checking through your safety equipment and making sure that everything is working properly. Flares need to be in date, and liferafts and lifejackets need to be serviced before their due dates as well.
Safety equipment providers will, of course, service safety equipment at any time of year, and the best time ideally is at the end of the season, when you lay your boat up for the winter.  But if you didn't get around to doing that, it's now vital that you do.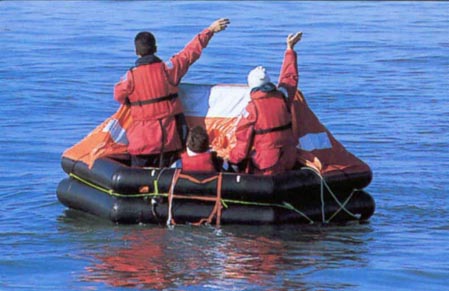 Many chandleries and other boating organisations act as safety service agents so equipment can be dropped off one near you.  In the case of safety supplier 
Ocean Safety
, the company has branches in Southampton, Plymouth, Greenock and Aberdeen when safety equipment can be dropped off. All of the branches also offer servicing for Survival Suits, EPIRBs, SARTs, Breathing Apparatus, Fire Safety Equipment and Man Overboard Systems.
Equipment checks are vital 
"We advise customers to get their equipment checked well before they start sailing again in the spring," comments Ocean Safety's Service Manager Steve Bockett.  "It's important to check that liferafts, lifejackets, fire fighting and man overboard equipment is all in date, and in working order, ready for the following season."
During the liferaft service Ocean Safety also encourages people where possible to come in and familiarise themselves with their liferaft. Most people have probably never had to open a liferaft and probably have little idea what is actually inside one.  Items that can go out of date include the gas canister that inflates the raft.  There's a great opportunity to see your liferaft being unpacked by the service agent if you arrange this when you are going to bring it in. This equipment can then be left for servicing and collected at a later date.
Do you know how everything works? 
Ocean Safety's Charlie Mill says "Awareness of your safety equipment and how it is used is incredibly important and certainly an area that we have invested heavily in over the years. Product knowledge and preparation is key and open days are a great way to see products in action and gain one-to-one advice and guidance from experts in the safety industry.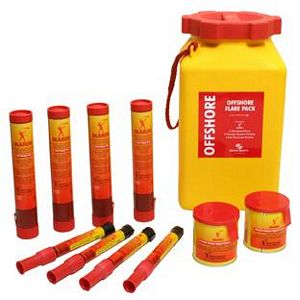 Twice a year we hold demonstration days for Man Overboard Systems, flares, EPIRBs and SARTs, which have proved incredibly successful with a great turnout.
Why not come along to Ocean Safety's Lymington Open Day? 
If you live in the Solent area there is a great Open Day being held in Lymington. Head down to the Lymington Sea Water Baths on Saturday 14th June 2014 where Ocean Safety will have a host of safety equipment for everyone to try.
The day will kick off at 10am with a live inflation of a liferaft and Jonbouy Recovery Module.  
Test the equipment, both in and out of the water, enjoy experiences like boarding the liferafts, and practice with throwing lines and rescue slings, all within the safety of the historic lido pool.
It's a perfect opportunity for the whole family to get involved and learn how to use equipment you may already have on board your boat. Go to 
http://bit.ly/1iZTO2W
 for more information.