Merk and Merk, based in Croatia, are a yacht service and sales business, representing, Princess Yachts, Solaris Power and Solaris Yachts. Their team of over 40 employees work together to sell and service pre-owned and new build yachts with their in-depth market knowledge and 24/7 after-sales service. 
The Merk and Merk team are dedicated to building long term relationships with their clients. Managing to round-up every service a yacht owner could need: helping their clients find their perfect yacht, offer regular maintenance, outstanding repairs and upgrade installation once the purchase has been made. When clients are then looking to sell, they step in and ensure the sales process runs smooth and efficiently as possible.
We spoke to Katarina Bosotin, a key member of the Merk and Merk team about the business's origins and how they got to where they are today:
It all started in teak
"As with all the great stories, it all began in a garage. Behind the name 'Merk and Merk' stand father and son, Julian and Walter Merk. Based in Germany, they did teak decks for boats. Soon they got numerous inquiries from Germans sailing the Adriatic.  
So they thought, maybe it would make sense to move there and take care of these clients on site. When they moved to the Split area, they opened a little shop, and after years of doing that, started to grow and saw the potential to deliver other services to the clients. The breakthrough point happened on the 1st of August 2008 when they moved to Tribunj, the current headquarters. 
In the meantime, the company grew to be a team of approximately 40 employees with everything covered that you need to maintain, repair or upgrade your yacht, from carpentry, electrics, mechanics, GRP work.. everything!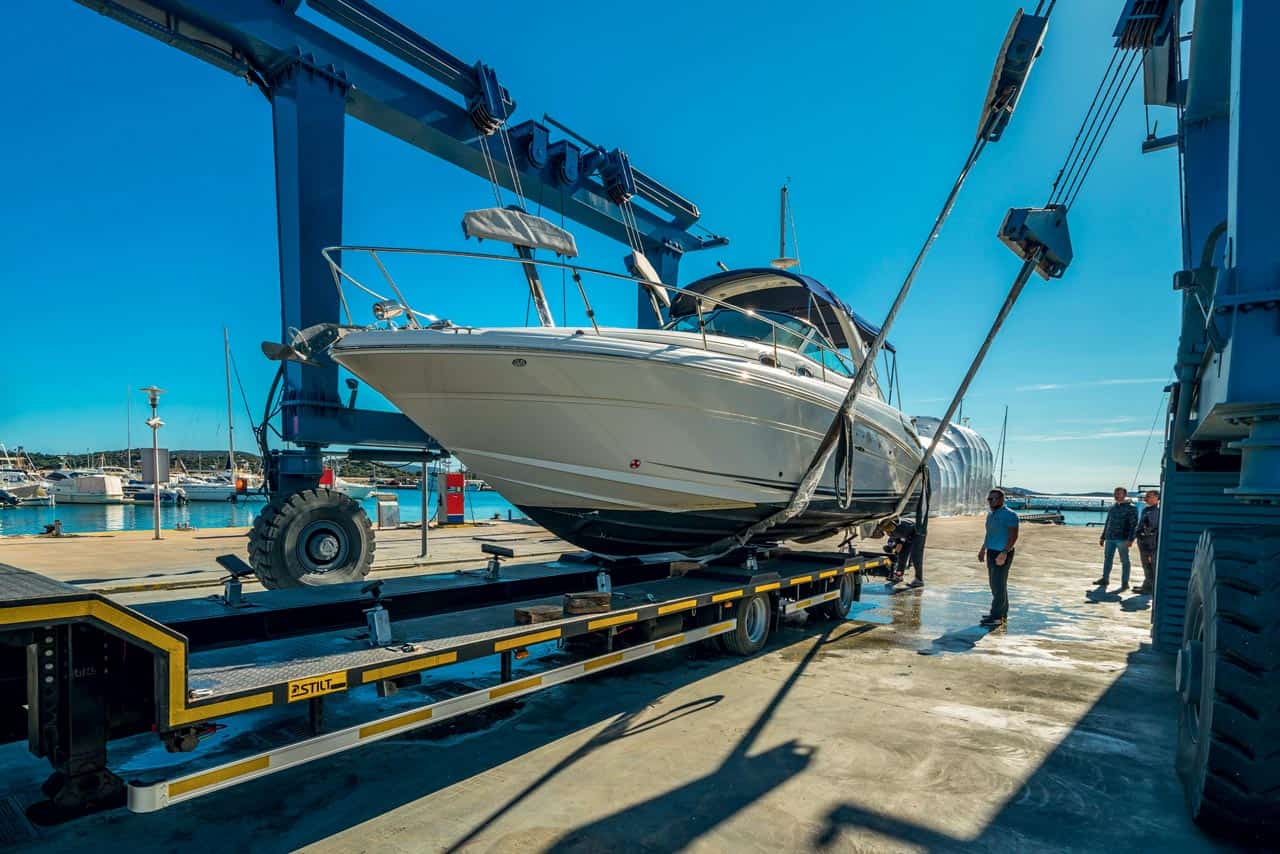 "Now, after somehow reaching the peak of this service business, we felt there is more still to provide because we have the infrastructure. We have a travel lift, which can lift yachts up to 80 tons. We thought when we service boats, we know them inside out. Every single boat owner is a potential seller and potential buyer. If our current service client sells his yacht, he probably wants to buy something else. What if we could deliver him the new yacht? This way, we know the boat from the beginning. We know what the client likes, as we know him very well from working with him before, and he knows that he will be in good hands. This is the partnership I was mentioning earlier – the client will be feeling good because he trusts us from working with us before. It's all about making the client feel good. A happy client will stick with you. We believe that our clients know that we are here for them – not just when it comes to solving some problems. We have regular clients who visit us just for a chat, with a coffee or glass of wine in hand."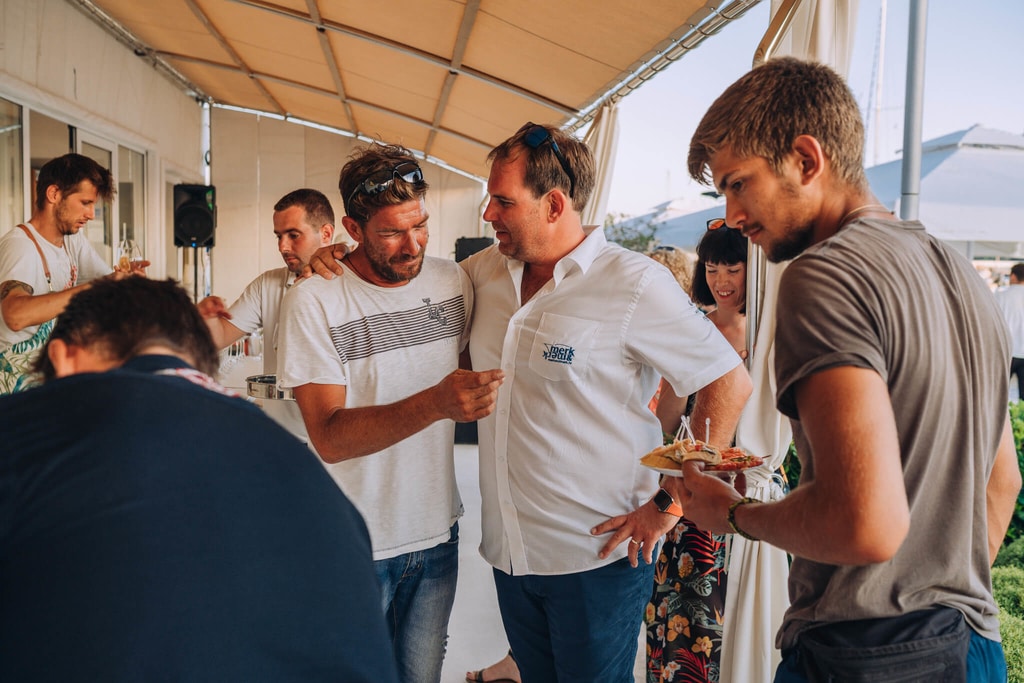 "We have been doing it for a few years now. Besides the classic yacht sales, clients even hire us to supervise the construction of new yachts, because of our vast knowledge about yacht systems and quality. The factories have their own structure, project managers, quality control etc., but it's something completely different when a third party comes in. We have no connection with the factory; therefore, we see the project more objectively, from a different perspective. 
The hard work got recognized by Princess Yachts, and now we are the Official Princess Germany Adriatic Dealer. This possibility to work together came from getting the deals for German-speaking clients who are sailing the Adriatic because nobody really managed them. Germans are specific people, and they trust Germans, and so when they hear that we are working for a German company they feel more positive going into it. Our entire office speaks their language, which makes it even more comfortable for them.
We saw this as an opportunity to generate more leads, to sell more yachts and in the end, to have the service department on a steady and healthy level. If we sell the boat, a couple of years down the line we have the opportunity to service it. For our clients, we're a one-stop-shop. It's a haven for them."
Merk and Merk showcase an incredible stock of yachts on Boatshop24.com, see all of their
boats for sale here.