Choosing the right sailing holiday can be a bit confusing. You need to ask yourself a lot of questions before picking up the perfect one and before booking one – they can be so expensive, and you don't want to be paying all that money for a holiday that doesn't quite live up to your expectations.
There are many factors that you need to determine before you stick the deposit down on a sailing vacation – we look at some of the key factors below.
The Sailor
First of all, you need to ask yourself what is the status of the sailor of your yacht. If you are going to be sailing it yourself, you need to choose a cruising ground and boat that matches – whether it's a non-tidal area and a boat with bowthrusters all the way up to a technical sailing area with a catamaran. If you're a complete beginner then it might be better for you to choose a skippered yacht charter vacation instead.
The Yacht
The second question that you need to ask yourself is what kind of boat you need, so that you can have a happy and safe sailing vacation. Many aspects depend on choosing the right yacht for your holiday, and it is probably the most important one. You can pick either the
monohull or catamaran
.
The traditional monohull is the classic yacht which is designed for small occupancies. It has less space but offers a better sailing experience – if you're travelling as an adventurous group or just a couple, then monohull is probably your best bet. 
On the other hand, catamarans are spacious and offer a few extra luxuries. If you're going on a sailing holiday with your family, most tend towards choosing a catamaran. They are also best for you to enjoy sports activities inside the water, as you have more space on board to keep the Stand Up Paddleboards, Kayaks, Snorkelling gear, etc.
The Destination
The second question that you need to ask yourself is your sailing holiday destination. But if you don't have any idea where to go, you need to decide,
Laid-back and relaxed cruising.
Wildlife and adventure.
Water activities and sports.
Romantic sailing vacation.
Not every destination offers you everything. So it is important for you to research the destination before you book for your sailing vacation.
The Onshore Activities
After deciding on your destination, now it is time for you to decide about your onshore activities. This is just as important as the sailing because you will need to make several stops between sailing and what you want to do then. Some of the options are,
Taste delicious local cuisine.
Explore the culture, heritage, and history.
Night parties.
Discover bustling harbors and towns.
Shopping.
Spend peaceful and quiet nights at anchorages and bays with your family.
A combination of the above
Some of the best sailing destinations in the world are in the Mediterranean, and they offer a mix of all of the above, along with reliable winds and sunshine - and amazing ice cream! If it's a lively nightlife you're after, these are our top picks…
The Dalmatian Islands in Croatia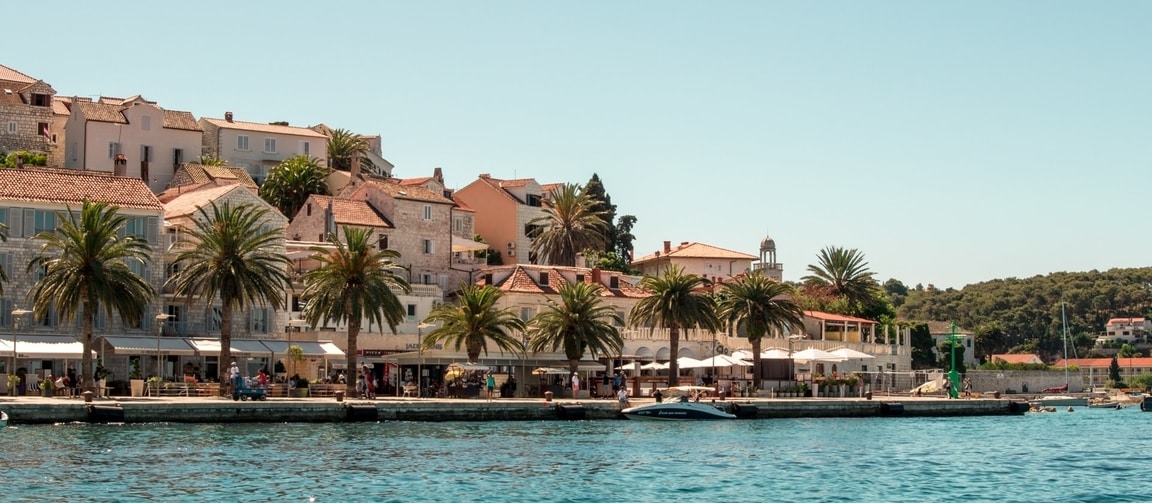 The Dalmatian Islands is the real winner for nightlife. The islands near Split - especially Hvar – are the hottest places right now to go mad on the nightlife. Sunset and beach clubs, late night clubs, and after-hour clubs can be some of the best destinations for sailing vacationers. The best time to visit Croatia is the summer season. You can anchor your yacht at a nearby anchorage and enjoy the whole night at one of the all-night-open bars and clubs.
The Saronic Islands in Greece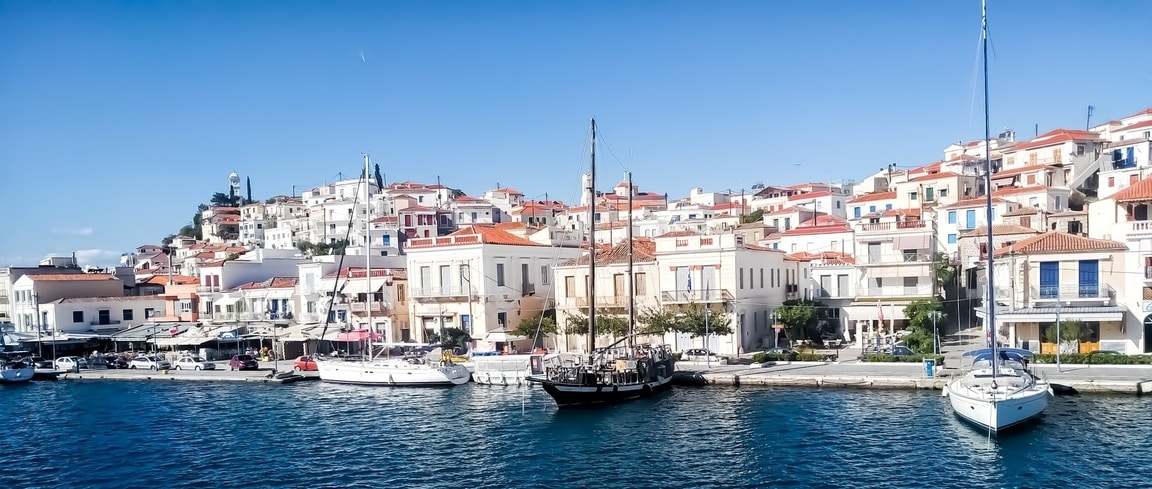 The Saronic Islands are a combination of various islands that attract party people from across the world. Greece is not only famous as a picturesque sailing destination, but also a place to enjoy the best of life. Hydra, Aegina, and Poros have the most lively bars and nightclubs for you to chill and enjoy some drinks. You can chill and relax during the day and party hard at night in Greece.
Find out more here.
The Cyclades Islands in Greece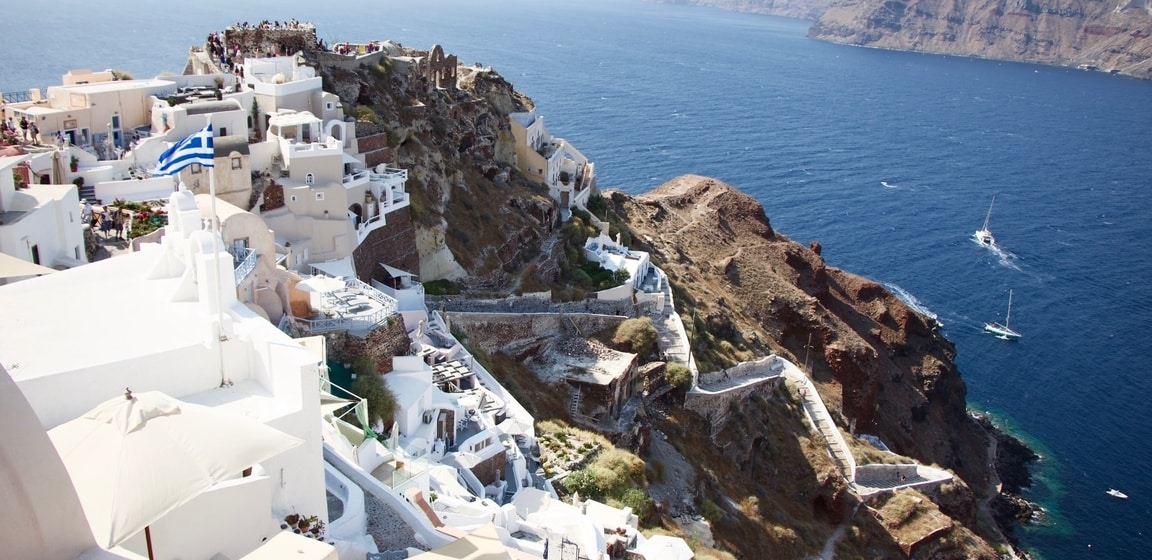 The Cyclades are famous for being beautiful, but also being party hotspots.  They are also considered fairly off-beat places as a sailing destination because they can be tricky to sail to. The well-known party islands are Ios, Santorini, and Mykonos.
Find out more here.
The Balearic Islands in Spain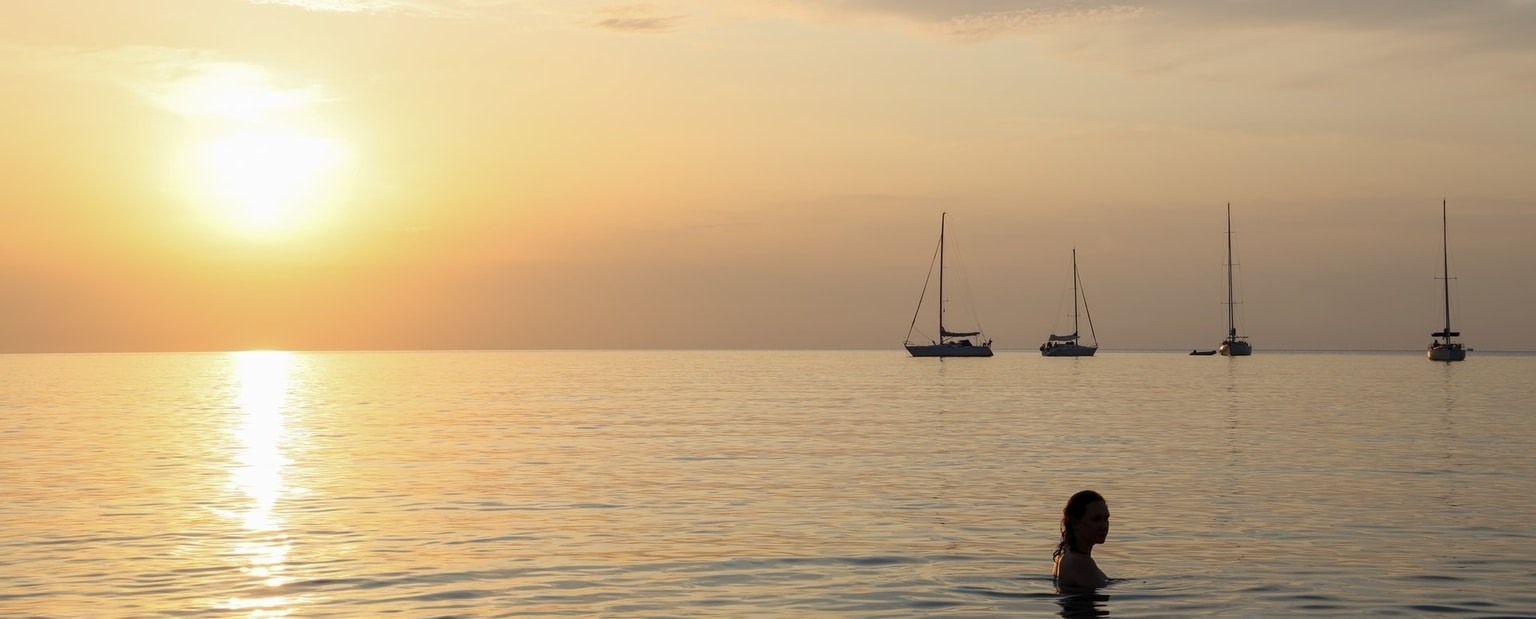 The Balearic Islands in Spain have been an old favorite for the English abroad for many years. The famous islands for nightlife, night clubs, and parties are Menorca, Majorca, and Ibiza. You just need to wait for the sunset to see their transformation as a sailing destination. You can sail to Ibiza town and get inside any of the clubs for enjoying your sailing trip to the fullest.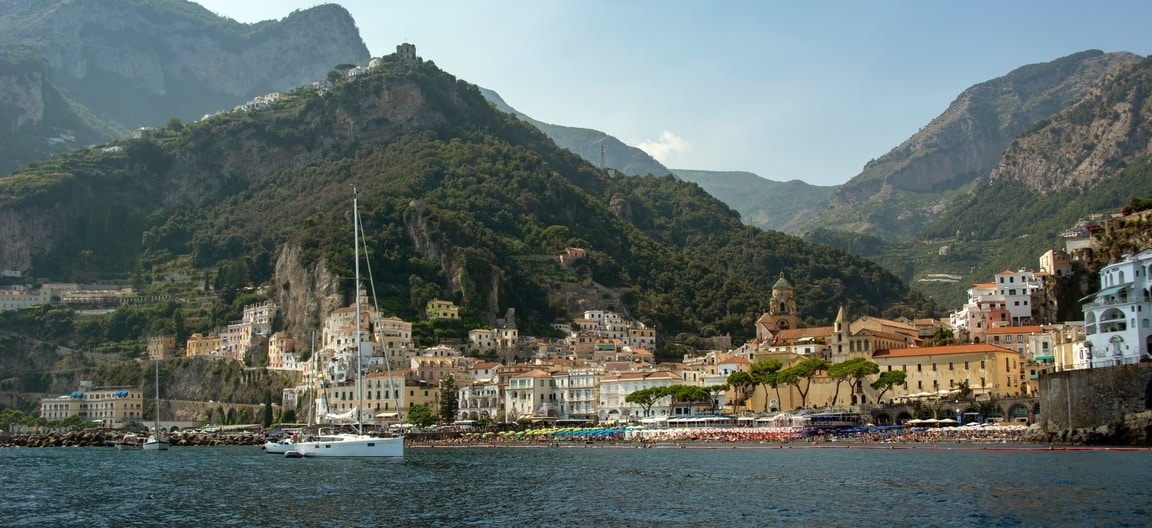 When you sail to Italy's Amalfi Coast, you get a high-end vibe. You start to feel that the place is of a high class and you will never be able to fit in with the locals - it is the best place to spot celebrities, sports stars, and rich personalities because the Amalfi Coast is bustling with exclusive nightclubs and bars on islands like Capri and Ischia.