How Boats Won Germany the World Cup!
While the world debates how Germany managed to find the edge over the competition at this year's World Cup, here at Boatshop24, we put their success down to their time spent on boats.
Really…? Days before all the competition kicked-off, the German team were invited by Mike Horn, a prominent environmental scientist and a Mercedes-Benz brand ambassador, to join him aboard his 35-metre long yacht named Pangaea. Horn and his crew moored the world's largest exploration sailboat just a stones throw from the German's purpose-built training camp on the remote Brazilian fishing village of Santo Andre. The excursion gave the players time to relax before their first game, and what better way to relax before a big game than on the water?
We're not making it up…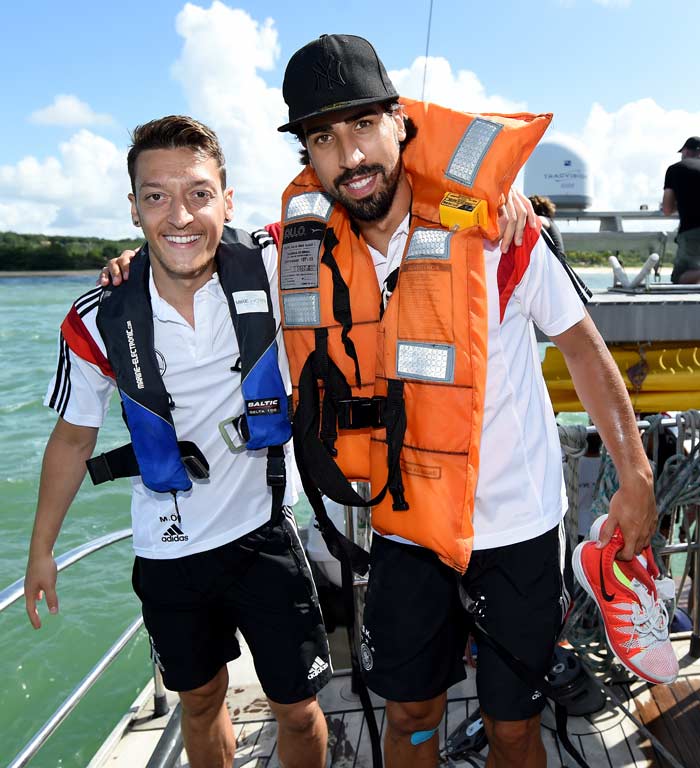 Unhappy with the hotels on offer in Brazil, the German Football Federation (DFB), decided to build their own training camp on the island of Santo Andre. The training facility is now called Campo Bahia, and with it's outdoor swimming pool, a spa, lounge and dining area, fitness centre, communal lounges and auditorium for team meetings, many are attributing the environment to the team's positive morale throughout the competition.
The purpose-built beach resort is reported to have cost €25 million. Not only did the team get to relax on yachts, and on the beautiful island, watching fishing boats float by, but before each game, they would travel to the airport by ferry, surrounded by armed security on aqua scooters.
Honestly…
Studies have shown that 68% of people find that being on a boat is a great way to relieve stress. Given the countless surprises at this year's World Cup, stress is undeniably a huge factor in a team's performance.
So there you have it, the secret's out. Boats won Germany the World Cup.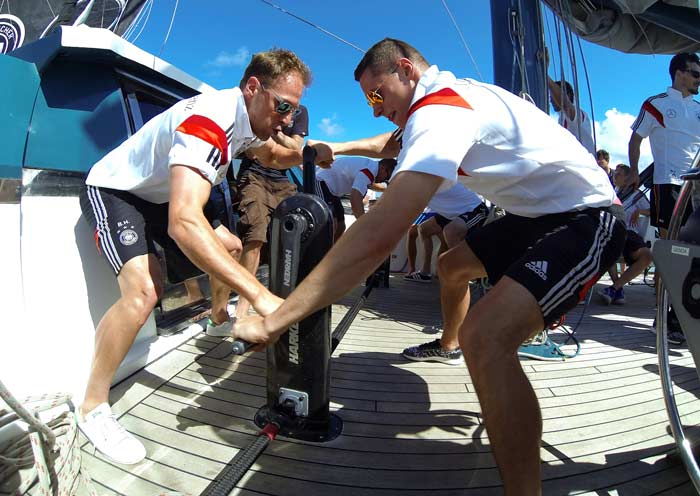 For all the latest news and discussion, follow us on
Facebook
Image Credits: NDTV
Article by Jack Bartrop
News