How to De-Winterize My Boat
This guide will help you to get your boat ready for the boating season in 14 easy steps. You should read our guide and follow the steps BEFORE getting on the water.
First of all, if you stored your boat outside, you should definitely examine your boat for engine damage, corrosion, deterioration of exposed vinyl or canvas before getting your boat back on the water. Follow our 14 step guide and be sure to enjoy the coming boating season to the fullest.
1. Step: Have a Look into Your Boat Manual
Your boat manual should tell you which fluids need to be replaced. In most cases, you should also find the manual online or your local boat dealership can advise you. You should first buy all the fluids before starting to de-winterize your boat.
2. Step: Get Your Engine Ready for the Season
We recommend you to change your engine oil, replace your oil filter and to check the out-drive oil. You have to add the correct oil additive to ensure that it is corrosion free and clean. You can buy additives here. Once you ensured that all fluids are topped up, it is the time to fire up your engine. Listen to the sound and make sure that the humming sounds alright.
3. Step: Prepare Your Battery for Your First Boat Trip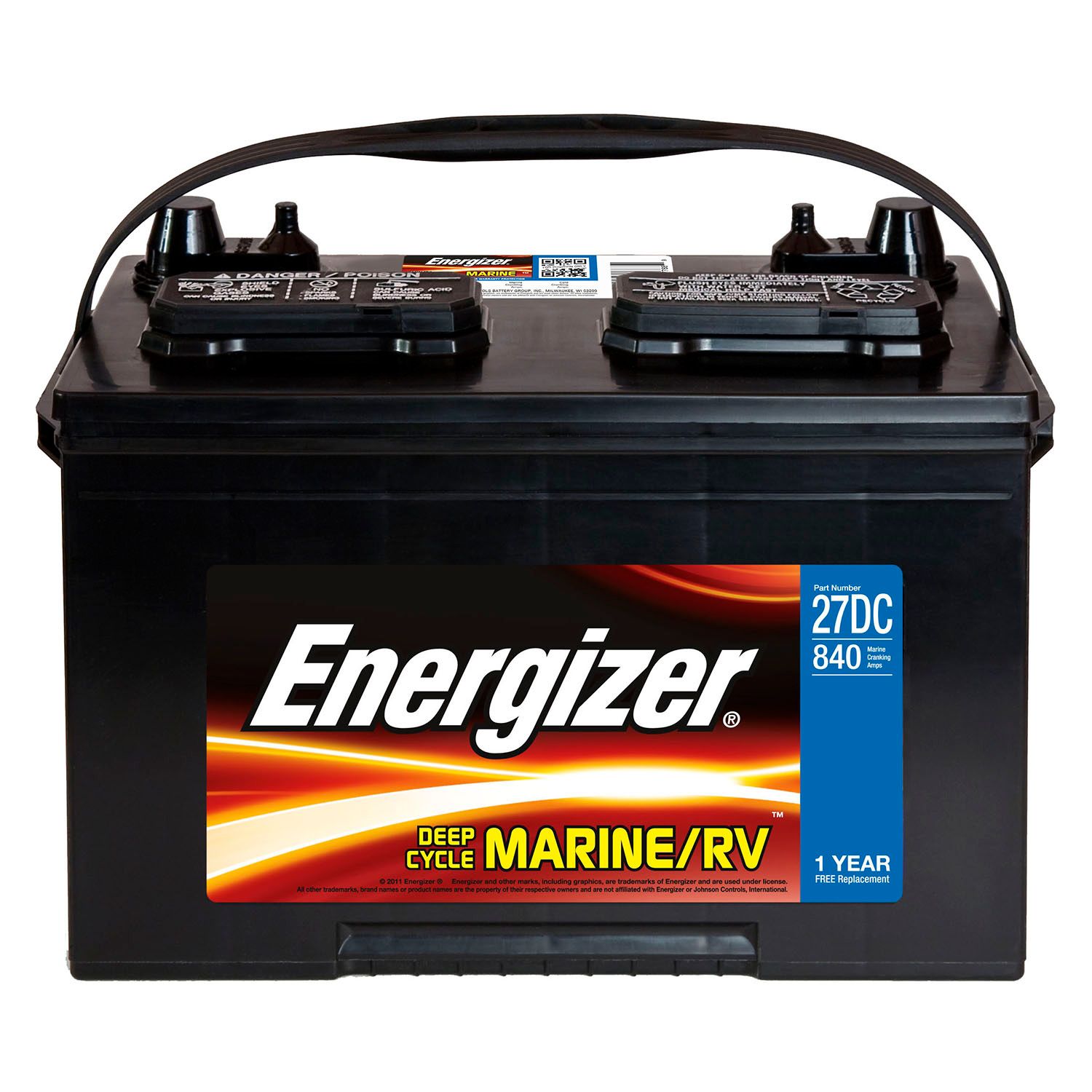 Does your battery contain water or is it dry? Throw your battery away if it is dry and replace it with a new one. Top off any fluids if necessary. We recommend distilled water for your battery. A battery tester helps you to check the volts and amps. If your battery is not able to hold a charge, you should better replace it. Clean corrosion traces and attach cables from the battery terminals after you cleaned it.
4. Step: Don't Forget Your Cooling System
We assume that you drained your cooling system when you winterized your boat to prevent your cooling system from freezing lines. Are there any cracks on the hoses? If yes, replace your cooling system. Don't forget to clear the strainer and to refill the system. Outboard engine owners should also check the rubber impeller for cracks.
5. Step: De-Winterize Your Fuel Tank
We assume that you filled your fuel tank to prepare it for the winter in order to avoid moisture. If you have not done it already, replace your fuel filter and check its lines for any cracks. Many fuel filters get cracks during the winter season. Did you put additives in the petrol when you winterized your boat? If not, drain the petrol and fill the tank afterwards with a quality additive that does not contain ethanol to avoid damage from E10 petrol.
6. Step: Get your Distributor Ready for the Season
Take the cap off your distributor and clean it. Freezing temperatures can lead to corrosion of your distributor. Examine your distributor carefully and make sure to hook the connections back up.
7. Step: Check Your Boat Belts
If there are any loose belts, you will have to replace them for safety reasons. You will feel, whether your belts are loose if you push them down and the give is significant. Additionally, examine the belts for black soot near the pulley. Especially the alternator belt is often worn out much faster than other belts, so we recommend you to examine it very carefully.
8. Step: Prepare Your Boat Wipers for Your First Trip
If you removed the wipers from your boat during your winter preparation, it is about time to bring them back on. Before doing so, you should examine them carefully and check the condition of the rubber. You can always use a rubber lubricant to preserve them during winter time. We also recommend you to have an extra set of wipers on board if they need to be replaced.
9. Step: Check Your Electronic Equipment on Board
Moisture can harm your electronic equipment and therefore you should check your equipment properly. Turning on the electronic devices such as GPS or compass is not sufficient. You should properly test them and make sure that everything is charged before your first boat trip.
10. Step: Examine Your Zincs
Check your zincs (sacrificial anodes) for any corrosion and if you see any signs of corrosion, immediately replace them. You can find your zincs at the bottom of your outdrives or your boat and they are near the metal parts.
11. Step: Take a Look at Your Bilge Pump
We recommend you to examine your bilge pump, circuit and automatic switch. A damaged bilge pump can lead to flood inside your boat, which can destroy your equipment and personal belongings or it can even drain the battery.
12. Step: Do You have All Safety Equipment on Board?
Do you have enough life jackets on board and are they in a proper condition? If not, it is essential to replace them and to make sure that you have enough safety equipment for all passengers on board.
13. Step: Inspect Your Boat from the Inside and Outside
Finally, you should examine your boat not only from the inside but also from the outside. You should have a look at your upholstery, vinyl and canvas for potential damages. Is there any mildew or dirt? Then clean or repair those spots now to avoid further spread. Check your hull for chips, chalky appearance and blisters. Clean your hull afterwards and don't forget to wax it. In order to avoid any long-term damage, you should not only wipe down but also polish the surface of your deck and do not forget the metal and teak. We recommend to use high-quality polish for the metals and sand. You should also re-varnish the woods if necessary.
14. Step: Remember Antifouling
If you intend to leave your boat in the water during spring and summer time, you should paint it with antifouling. Scrape and sand it while painting it. Do not forget to remove any growths from the bottom. In that way your boat will not drag, be faster and fuel efficiency will be increased, while engine strain will be decreased.
SOME LAST GOOD ADVICE
It is important to know that any damages that were caused by freezing are in most cases not covered by insurance. We recommend you to call your insurance company and ask, which damages occurring during winter season are being covered. You should also review your boat insurance coverage to make sure that your policy is still active. Is your boat insured for your travel destination? You should better check this before starting your trip and make also sure to get a decent hull insurance.
Finally, you should always store your boat in a safe way. Do you want to know, where to store your boat during the next winter season? Have a look at available berths now.
You don't have a boat yet, but would like to buy one? No problem!
Articles